What does the office of a StartUp actually look like? "Unfortunately, you can't do everything in a workshop," Sanny laughs. And because he is right, we would like to show you around our office.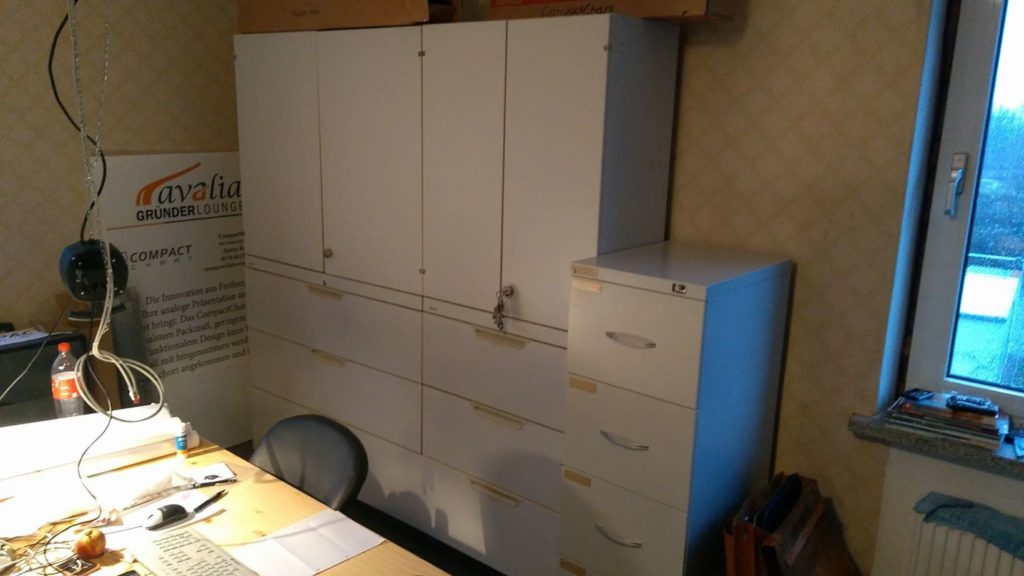 For almost a year the CompactChart team has had access to a workspace provided by the incubator "FreiWerk". Shortly after Sanny had decided to pursue his idea of the CompactChart – formerly known as mobile flipchart – as a fulltime endeavour, he held a pitch and won a membership in SAXEED's incubator programme. In their open space office, he set up his own little workstation. Leaving the great infrastructure, which included a kitchen, aside, Sanny was especially fond of the 24/7 access to the office. "That is very important to me," Sanny emphasised. The well-lit rooms appealed to him so much that, after the programme had expired, he signed a lease to stay longer in the Himmelfahrtsgasse. We benefitted not alone from the large office and its small conference room, we also used the opportunity to meet and confer with other founders.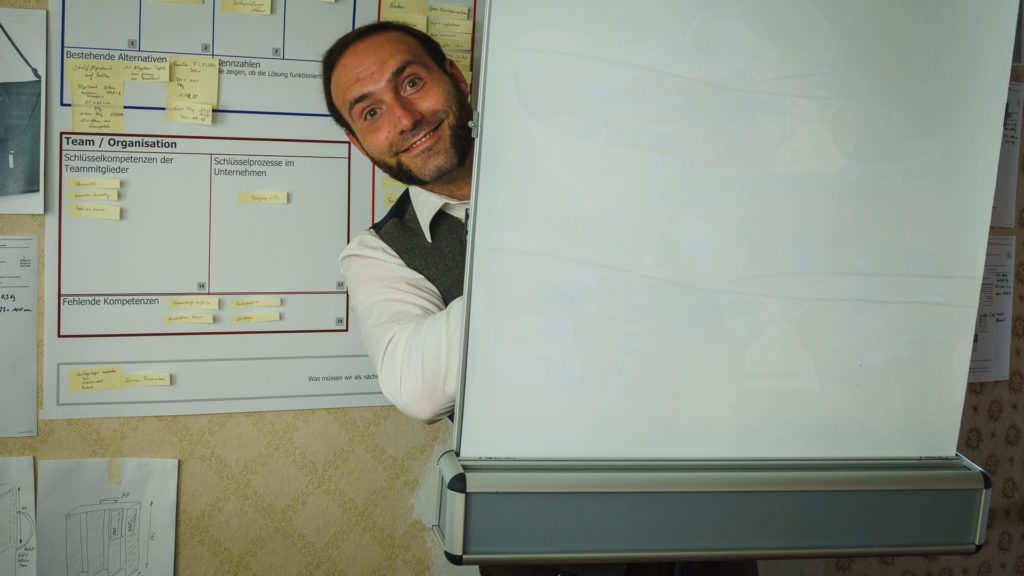 But now that we are directly funded by the Bergakademie Freiberg via the EXIST founder's grant, we moved into our new office, which is located on the university campus. But that's a story for another time. We wish to express our gratitude to the SAXEED team for all the wonderful time spent together as well as their great programme, support, and workspace. Here, ideas can truly thrive.
P.S.: If you want to lend a hand with the relocation, feel free to join us at the Incubator FreiWerk (at C + P StahlbaU), Himmelfahrtsgasse 31, 4th floor.