You already saw our new workshop on the premises of the TU Bergakademie Freiberg in our Facebook-Post. Little by little we set it up. The rolling machine was the first to move in from our office. We also built a huge a workbench. Soon this is where we will glue together the special film that makes our CompactChart unique..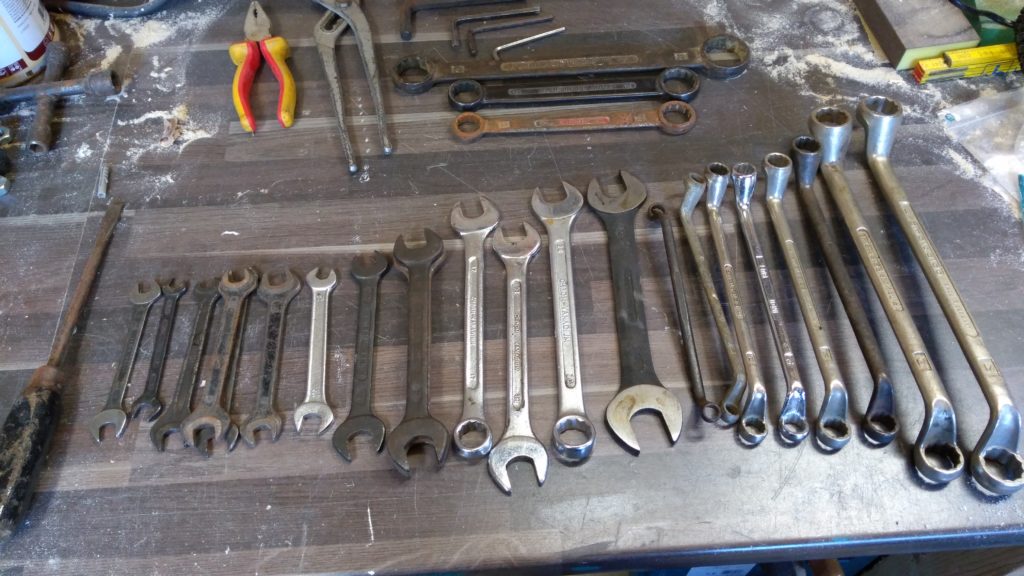 But where do our tools come from?
A couple of the new machines were partially financed using funds received from the Exist grant. But as we all know; a source of infinite money does not exist. At a workshop liquidation we got our hands on some second-hand hardware, which was still in a good shape. In order to produce a quality product, you need quality tools.
Our newly obtained tools were first derusted, ground and then oiled. The Schmalkalda emblem came out really well – quality with GDR charm. Meanwhile, Sanny painted our new toolbox. Now we're ready to get started.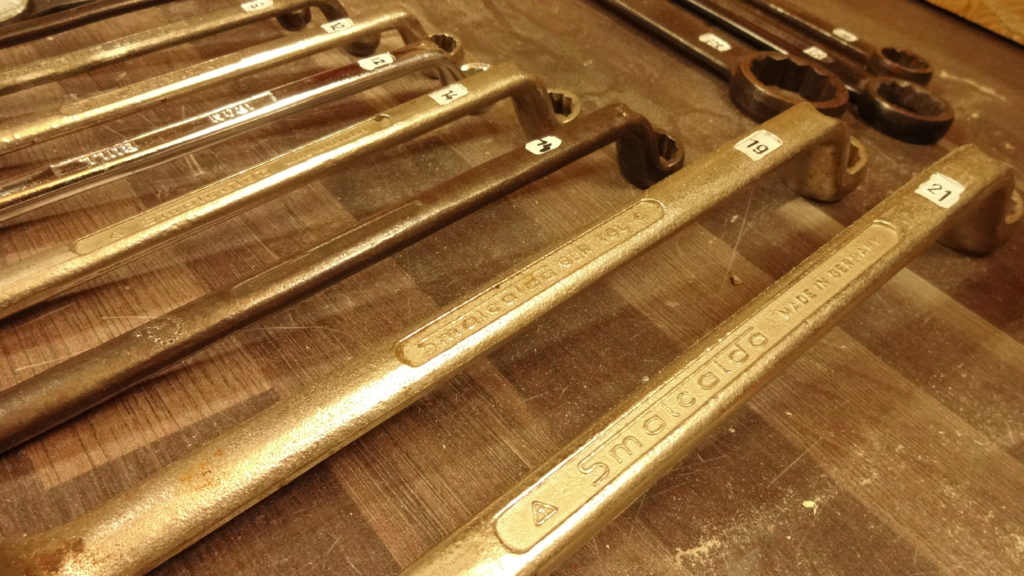 There's no joy in a lack of order, so we procured a stack of new boxes to sort and keep track of all the wee bits of our new prototype.
Coming next week: a blog post about exhibiting at trade fairs. The article is almost finished and will be published on Tuesday.